Internet spying powers backed by review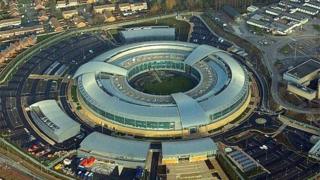 Britain's spies should be allowed to continue harvesting large amounts of data from emails, the government's reviewer of terror legislation has said.
David Anderson has published a review of so-called bulk interception powers.
He found there was no viable alternative to the use of the powers by GCHQ, MI5 and MI6 in the fight against terror.
He also backed the hacking of foreign computers "in principle".
But he said the operational case for this kind of surveillance, known as "bulk equipment interference" was "not yet proven".
His findings are a boost for Prime Minister Theresa May, who ordered the review when she was home secretary, in response to privacy concerns raised by Labour.
Many of the practices investigated by Mr Anderson, who was given access to details of operations by British spies in Afghanistan and other foreign territories, had been secret until recently.
They will be put on a firm legal footing by the government's Investigatory Powers Bill, dubbed the "snooper's charter" by critics, which is due to return to Parliament later this year.
The review focused on the activities of the security services and did not examine the case for the retention of internet records for 12 months – the other controversial aspect of the bill.
In a statement, Mrs May said: "Mr Anderson's report demonstrates how the bulk powers contained in the Investigatory Powers Bill are of crucial importance to our security and intelligence agencies.
"These powers often provide the only means by which our Agencies are able to protect the British public from the most serious threats that we face. It is vital that we retain them, while ensuring their use is subject to robust safeguards and world-leading oversight which are enshrined in the IP Bill."